Even though it was first week of October, it did not feel like October at all! It had been few of the hottest days this year, too. We broke several records this week and the last month. According to the National Weather Service, Nashville set a new record for the driest September with a mere 0.02″ of rain for a whole month.
For Clarksville and Crossville (out on the Cumberland Plateau), the rainfall totals were 0.31 and 0.53 inches respectively. The average rainfall for three major cities in NWS Nashville's county warning area for September range from 3.41 (Nashville) to 3.88 (Crossville) inches.
After an abnormally dry month, one would expect the region to be in drought, and it turns out that most of Tennessee is currently in drought. Current drought monitor maps show all of Tennessee in abnormally dry to severe drought at the time of issuance (Oct. 3rd). Note that there is very small area of extreme drought (red color) at southeastern border.
On top of drought, the late-season heatwave this week and the last month was rather extreme and impressive for the time of the year with daily records already broken. For September, Clarksville had 20 out of 30 days with a maximum temperature of at least 90 degrees with the hottest days being Oct.10 and 16 with high of 96 degrees. Nashville had 23 days out of 30 with 90 plus degrees heat with 10th, 13th, and 16th as hottest days with high of 99 degrees.
Last week was no exception. Clarksville had seen a plenty of 90 plus degree heat, but Nashville also broken several records for daily records and the hottest temperature for month of October!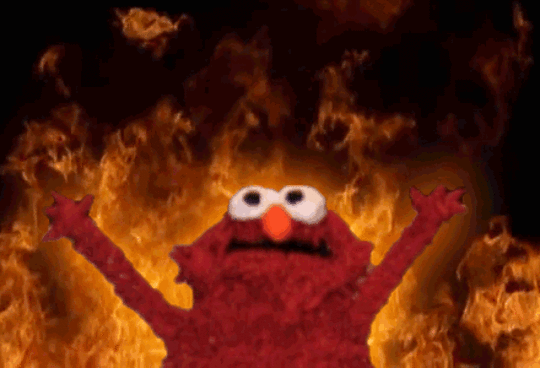 A heatwave of this magnitude would be considered to be really hot for summer, but early fall? Quite extreme and unusual. As of time of publication on Oct. 8, Nashville racked up 99 out of 365 days with max temperature of at least 90 degrees in 2019 alone. This broke the record for most 90 degrees in a single year. Note that tweet below was tweeted at 10:49 a.m. on the second day in the row that Nashville hits 99 degrees last week. Enjoy the GIF of Elmo on fire since that would describe how the heatwave felt.
I am a trained spotter and weather enthusiast who spent years enjoying learning about weather. I provide my thoughts and commentaries, sometimes with light humor.