I have a major announcement for Peay Twister. Since I am projected to graduate this May, Peay Twister is coming to an end this semester. This previous semester was extremely busy, and I was overwhelmed with classwork. I had to pause writing articles for Peay Twister.
Now, as I approach graduation, I plan to wrap up Peay Twister in four installments in the next few weeks. This is the first installment. The reason why Peay Twister is coming to an end this semester is that I am preparing for post-undergraduate life. With graduate school prospects still unknown, I would rather not go in-depth with the subject until the final installment.
Peay Twister's Wacky Weather (originally Peay Weather) was established in the fall of 2018 as a weather blog with news and commentaries. Over two and a half years, I covered some interesting weather from Hurricane Florence, to the Nashville Tornado of 2020. 2020 was a rather "interesting" year, and its weather was no different. According to NOAA's National Centers for Environmental Information, 2020 saw 22 individual events that racked up at least $1 billion each, which broke the record for the most events in one year. Out of 22, seven were tropical cyclones: Hanna, Delta, Laura, Zeta, Sally, Eta, and Isaias.
As mentioned above, some names were Greek letters. The National Hurricane Center recorded thirty named tropical cyclones, including nine storms with Greek alphabets. The lone Category 5 in the roster was Iota, which was also the latest Category 5 for Atlantic and the only Category 5 storm with a Greek letter. Iota reached 140 kt (160 mph) at the maximum intensity.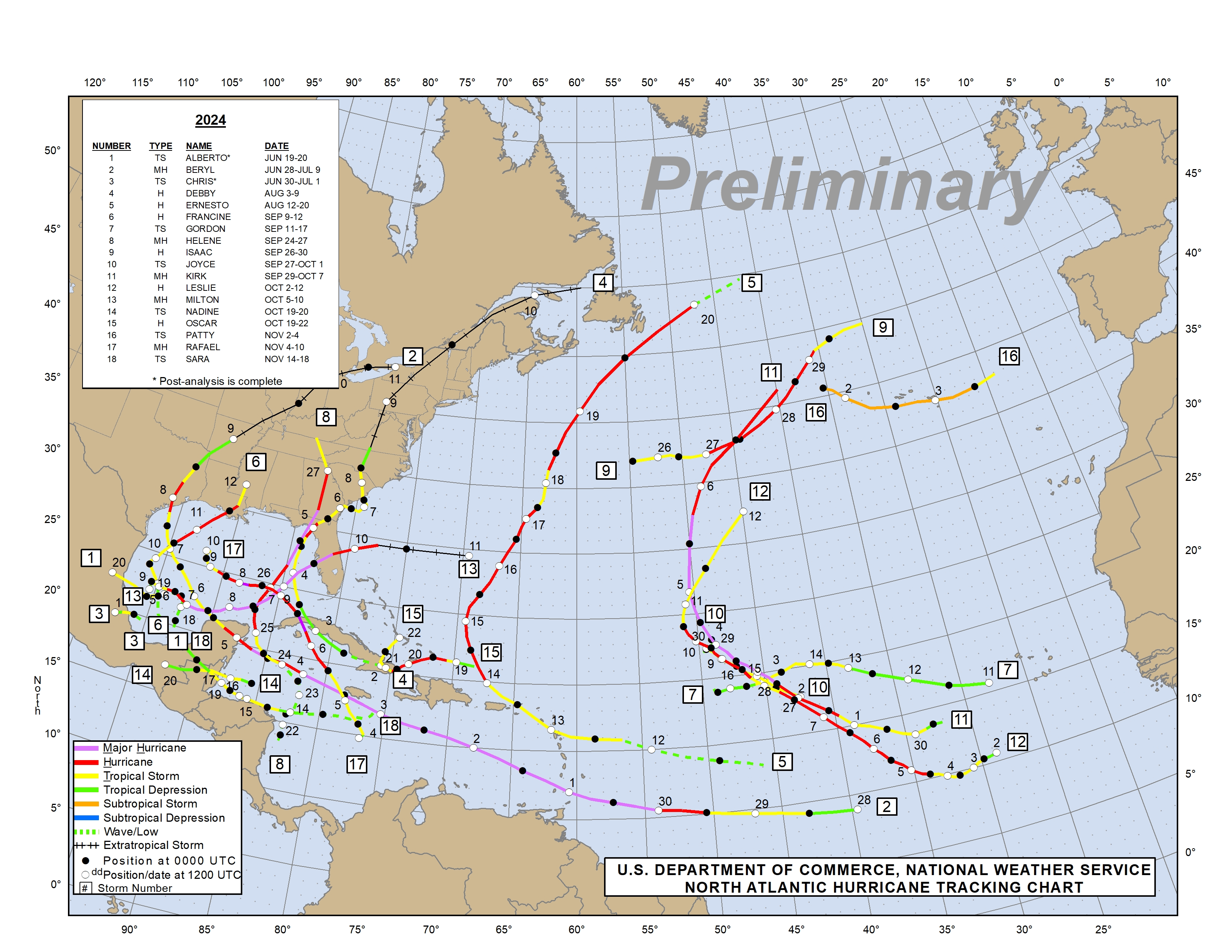 Even severe weather did not escape 2020's wild ride in weirdness as we saw derecho event in the Rocky Mountains. It was so unusual because the severe thunderstorms responsible for the winds formed in Utah and crossed Colorado and Wyoming Rockies with 13–14,000 foot peaks while causing so much damage with 100+ mph winds, and they marched all the way to the international border. Severe weather rarely happens in the area west of the Rockies, according to Colorado State University.
Another notable derecho started in Nebraska and South Dakota on Aug. 10, and it caused so much destruction. The National Weather Service noted estimated winds of 140 mph produced by this storm making it one of the most powerful derechos on record, and the derecho joined the roster for billion-dollar disasters. A couple of other severe weather outbreaks in the billion dollar club were Easter Day tornadoes and March 2–3 tornadoes (specifically the Nashville and Cookeville tornadoes). From my speculation, the Nashville tornado is likely to join the top 10 most expensive individual tornadoes in U.S. history as well.
In the end, 2020 was a wild ride of the year, and I think it will probably be made into a disaster flick sometime in the future. Let's begin 2021 with a more positive note.